#AceFinanceReport – June.02: According to the Hindustan Times, India's Defense Ministry is to ask the apex Cabinet Committee to approve the purchase of the five S-400 Triumf systems, thus finalising the agreement: The deal is set to go through despite the fact that the Trump administration warning New Delhi of the possible ramifications of India's intention to cultivate military ties with Russia, that would imminently jeopardise its relations with the US #AceFinanceDesk reports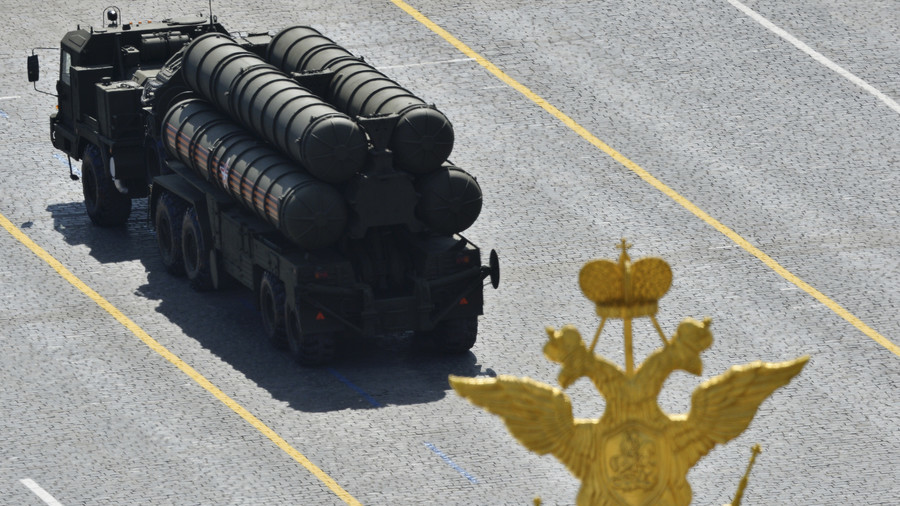 Chairman of the U.S. Arms Service Committee Mac Thornberry has said that "the acquisition of this technology will limit, the degree with which the United States will feel comfortable in bringing additional technology into whatever country we are talking about."
In case the purchase officially goes through, the Trump administration's reaction might go as far as punishing India for violating the sanctions imposed against Russia.
Forced to choose between Russia and the US, New Delhi highlighted the need for a strong air defense given the fact the neighbouring China and Pakistan have already obtained advanced aerial capabilities.
India's decision to rely on the Russian-made S-400 systems that have drawn a lot of interest from international buyers, could jeopardize sales of US-built Predator drones and Patriot missile defense systems. Though the US has been talking up the effectiveness of Patriots, the missile has reportedly been less than effective when used recently by Saudi Arabia.
According to NATO classification, S-400 Triumf is Russia's most advanced air defense hardware, boasting unique and unparalleled capabilities. Capable of firing three types of missiles create a layered defense, the S-400 integrates a multifunction radar, autonomous detection and targeting systems, missile launchers and command posts. It can bring down aircrafts as well as missiles at the range of up to 400km.
With Russia being India's largest arms supplier, Moscow accounted for 62 percent of arms sales to New Delhi over the past five years, according to the Stockholm International Peace Institute.
India is not the only country that has been experiencing tough pressuring from Washington. The US has been very explicit in its criticism of its "strategic partner", Turkey and its deal with Russia to purchase the S-400 systems.
According to State Department spokesperson Heather Nauert, Washington is seriously concerned about the fact Turkey as a NATO member would choose to purchase weapons not made in the US. In a bid to pressure Ankara, Assistant US Secretary Wess Mitchell said that unless Turkey backed out, the purchase "could lead to sanctions."
Testifying before the House Foreign Relations committee last week, Secretary of State Mike Pompeo said the US was making efforts to "keep the Turks in a place where they will never acquire the S-400."
Moreover, US lawmakers introduced a bill which would virtually ban F-35 deliveries to Turkey to punish it for its increased "hostility." The US has also criticized Ankara over the announcement it would look elsewhere in case Washington failed to deliver the F-35s.
RT: India to buy Russian S-400 systems despite Washington's warnings – report https://t.co/b56ouna9Gxhttps://t.co/l1xOteWiAO
Editor says #AceNewsDesk reports & #Brittius says are provided by Sterling Publishing & Media News and all our posts, links can be found at here Live Feeds https://acenewsroom.wordpress.com/ Ace News Services Posts https://t.me/AceSocialNews_Bot and thanks for following as always appreciate every like, reblog or retweet and free help and guidance tips on your PC software or need help & guidance from our experts AcePCHelp.WordPress.Com or you can follow our breaking news posts on AceBreakingNews.WordPress.Com or become a member on Telegram https://t.me/acebreakingnews all private chat messaging on here https://t.me/sharingandcaring